Whether he's an Opening Speaker or
the Keynote, the Reviews are Unanimous:
"Dan Rocked Our World!"
Discover Why Audiences Can't Get Enough of Dan Thurmon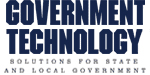 I just want to express my gratitude and admiration for making our 2010 conference season so spectacular. We still can't quite believe that 30 events could go so smoothly and that our keynote ratings could be so consistently off the charts.

Dan is, without a doubt, the most memorable keynote speaker we've had in the past ten years—A span that covers more than 250 events. And equally important to us, he is the most professional speaker we've ever met. It was an absolute pleasure to work with him.

Creed Crowder, Director of Meetings
Tennessee Valley Public Power Association

Dan's unforgettable segment was the perfect way to conclude our Forum. Dan challenged us to use our gifts, and to take action when we have the chance. On behalf of everyone who attended, and all 72,000 members of the Raytheon team, please accept my deepest thanks and very best wishes.

William Swanson, Chairman and CEO
Raytheon Company

Please accept my personal thanks for your amazing contribution to our National Sales Meeting. You helped to kick off the meeting in such a positive way, that it was contagious for the rest of the week! Compliments regarding your performance continue to pour in!

Dennie Galloway, Training Director
LABSCO

We have restaurants in 33 countries around the world and we host a Global Conference every two years. Our most recent conference was last October and Dan Thurmon presented a keynote to our group of over 300.

I can't tell you how incredible this gentleman is….. I've been around a number of years and have heard presentations from some of the most noted speakers, experts and leaders in the country and I was overwhelmed by Dan's keynote. He combined feats of physical daring while delivering the most incredible…on target message of how to manage what is really important in your business as well as personal life. His presentation was spot on the money and would have been outstanding even if he gave it without his "props"…. I won't give away his secrets but I personally guarantee he will have your team, audience, crowd etc on their feet and moved to action.

If you want to motivate, inform, educate, entertain and deliver a presentation that your team will not forget and will talk about for many years….. by all means pick Dan to "deliver the difference" for you. Our franchisees, vendors, company management and support teams still fondly recall his message and method.

Ken Myers, President
Romacorp, Inc.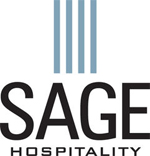 Finding a keynote speaker for our annual Leadership Conference each year is a challenge – you have to find someone with the perfect blend of powerful content and engaging presentation. For us, it is the only time we bring all of our leaders together, and so the pressure to find the perfect person is amplified.

From the moment I had my first phone conversation with Dan Thurmon, I knew we had found the right person. Aside from his energy and passion,he understood what we needed for this event to be a success. We worked together both before and after the actual keynote to create a program that would allow the messaging and presentation to be taken from the conference down to our associates at the hotel level.

The results of both the session itself and the additional content were amazing. Not only did Dan set the tone for the Leadership Conference, he helped define how we achieved our goals throughout the year. Even today, 16 months after his keynote presentation, I still have General Managers telling me that they are living their lives "off balance, on purpose"—which is a testament to impact he had on our organization.

Josh Davies, VP Training and Development
Sage Hospitality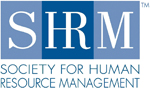 I have had a number of attendees tell me that Dan was the best keynote speaker they have ever heard. They were so impressed with his unique delivery, and his presentation contained a great deal of content which spoke directly to their needs. He takes his audience through a wide range of emotional experiences including fear, happiness, sadness, and amazement. He motivates people to set high goals, seek challenges, and strive to be who they were meant to be. Truly inspirational!

Pam Goedde
SHRM Indiana
The feedback about your presentation has been absolutely outstanding. Even my 'jaded' board of directors, who have seen many keynotes, told me you were terrific. You were the perfect combination of entertainment, personality with a strong and very relevant message. Please feel free to use me as a reference, should anyone wish to talk to a completely satisfied customer!

Sue Wolk, Senior Director
National Court Reporters Association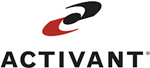 Dan Thurmon was, by far, the highest rated aspect of our conference, based on attendee survey results. His presentation was inspirational, energetic, and captivating. Best of all, he took the time to understand our conference objectives and seamlessly wove them into his presentation. Highly recommended!

Scott Frymire, Sr. Manager
Activant Solutions

We would like to convey our immense appreciation for your motivational performance. It was the highlight of our event!! Your extraordinary skill to inspire, entertain, and advance us all to the next level in life is simply incredible.

Abraham Ekstein, VP Sales and Marketing
Brooklyn Financial Group

It was incredible! … one of the BEST, if not the VERY BEST we've ever had. It has been a couple months, and I'm still getting comments from our leaders on what a phenomenal job you did. You have such an inspiring message that it really hit home with everyone. Thank you again!

Sandy Duncan, Leadership Development Chairman
Saint Francis Medical Center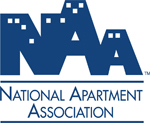 I can honestly say I'm having difficulty finding the adjective that would best describe your presentation. A few do come to mind but I think the attendees' comments on your evaluations really say it best:

"Excellent. EVERYONE should see this speaker."
"Absolutely phenomenal & truly entertaining but moving."
"Awesome speaker and presentation!"
"The program could not have been better-it was extremely powerful!"
"Unforgettable!"
"Dan should be a speaker at every NAA conference!"

They go on and on…and I couldn't agree more. Yours is a wonderful message delivered in a unique, entertaining, eye-popping, thrilling format.

Sally Scott, Assistant Director of Education
National Apartment Association

The power behind your motivating speech helped our field force to make sure about the importance of attitude, take commitment with action and how looking up is superior to looking down!

Elaine M. Acosta, District Sales Manager
GlaxcoSmithKline P.R.

The valuable strategies you were able to visually convey through presentation gave our participants a strong image and affiliation with our goals and objectives.

Pam Elledge, Director of Business Development
Delta

Your presentation was absolutely the highlight of our Leadership Summit!

Laura Missitzis, Manager, Executive Offices
National Association of Realtors

Your ability to put such a positive spin on something like multi-tasking—which many people dread—is a testament to your skill and ability.

Miki Wilson, Regional VP
AIMCO

Your presentations at our eleven 'In Focus Events' delivered an important and inspiring message, unlike anything out dealers have ever experienced.

Blane Haywood, Director
Shaw Flooring Alliance

This was the most vibrant reaction to a speaker and meeting I've ever been associated with both inside and outside the IBM Corporation.

Denise Billups
IBM Corporation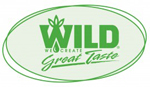 After hiring you three times, I manage to still find tremendous nuggets of wisdom to take away from your exhilarating presentations.

Reed A. Lynn, VP of Sales, North America
WILD Flavors, Inc.

I have heard numerous attendees say that you are the BEST presenter they have ever seen, and I would have to agree! Your energy and enthusiasm are evident from the moment you take the stage, and it's infectious.

Ellen H. Wentz, Marketing Associate
Deloitte

Well, once again you knocked their socks off! Your performance goes beyond motivation-you managed to stimulate everyone present to reach beyond their perceived limits and attain new levels of achievement and success in their personal and professional lives.

Jack E. Middleton, President/CEO
SMC3

Wow! What a fabulous job … taking what you heard and incorporating the themes into your presentation. People still stop me in the hall to tell me what a wonderful job you did. I'm appreciative of your effort in contributing to one of the best Forums we have ever had! We have been hiring speakers three to four times per year for the past ten years. Far and away, your presentation received the highest ratings ever!

Bryan Kindred, President/CEO
DCH Health System

Your session was the perfect end to a very successful day. I'm still getting positive feedback on your message four weeks later! Your session really hit home—as you are aware, my team has been struggling with prioritizing the demands of the new business sales, delivery on our existing portfolio, and their people management responsibilities. Your message and delivery really helped reinforce my priorities with my team.

John Nyland, Managing Partner
IBM

You received the highest ratings out of all the keynote speakers we've had in the ten years this conference has been held. Congratulations! Our group felt you connected with them on both a business and personal level, and they genuinely identified with your message. It was a high-energy event that I think they will all remember for a long while. Thank you!

Erin Hughes, Marketing Associate
Fundtech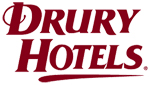 Your presentation was OUTSTANDING and it really helped us start our week on a positive note. All of our attendees have commented on how much they enjoyed your session—it was informational, motivational, and FUN!

Sarah Wegner, Director of HR
Drury Hotels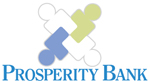 Your ability to touch the hearts and minds of those who have the opportunity to hear your message is amazing. For us, it is very important to give back to our employees, as they are the most important part of our organization. Needless to say, you helped us to accomplish that task and a whole lot more!

Eddie Creamer, President/CEO
Prosperity Bank
We've used some well-known motivational speakers at prior meetings, but none have generated the excitement that your performance delivered. Thanks for a great night, and for making me look like a genius!

Frank O'Neil, SVP Communications
ProAssurance
WONDERFUL… best event we've ever had. The CEO said you hit it out of the park!

Deborah Drendall
Memorial Hospital

In all my years of conference and event planning, I have never experienced this level of customer service from a speaker!

Jeanie Rittenberry, VP, Director Sales and Marketing
NCBS Retail Banking Solutions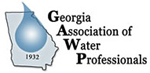 …My members have told me that this was by far the best Opening Session we've ever had. Not only was your presentation entertaining and inspiring, but your ability to relate to our profession really kept the audience not just entertained, but fully engaged, and the neat thing about it was that your understanding of the issues we face was very real, not just superficial.

Jack C. Dozier, Executive Director
Georgia Association of Water Professionals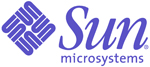 Your unique delivery style enthralled the audience with amazing displays of acrobatics, whilst delivering your messages that were totally on point and extremely memorable.

Petrina Thomas, Sr. Finance Director
Sun Microsystems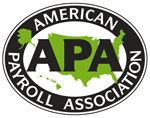 Not only was it one of the best performances we've had in years, but it was by far the best closing of any convention I can remember! You had everyone in the audience spellbound!

Dan Maddux, Executive Director
American Payroll Association

The motivational message that you weaved throughout your performance was inspiring to all of us. Most importantly, everyone left feeling good about themselves as individuals, and as members of the Notre Dame family.

John Affleck-Graves, EVP
University of Notre Dame

Thank you for giving us a remarkably effective, insightful, timely, and far-reaching presentation.

Bruce D. Cummings, President/CEO
Lawrence & Memorial Hospital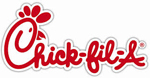 Dan, I was so impressed with your attention to detail, listening skills during our times together and final presentation. You hit a home run with us! I believe the reason you did such a fantastic job was your personal desire to get to know what we really wanted from you. Your ability to weave what you learned during our meetings and your trip with one of our consultants in the field really helped build up your credibility with our field staff. You had a perfect balance between entertainment and education.

Mark G. Moraitakas
Chick-Fil-A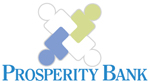 His zest for life is quite remarkable, and he inspired me to live my life to the fullest, both personally and professionally.

Dan O'Fallon, Business Development Officer
Prosperity Bank
You added enormous value to the content and emotion of the event … A triumph! Your professional approach to understanding our needs was topped only your energy and outstanding performance.

Brona Simmons, Director Strategic Communications
SITA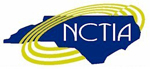 …Very informative, outstanding, energetic, talented, motivational, unbelievable, great message, thought provoking, entertaining, dynamite, great lessons, and best motivational speaker I have ever heard.

Attendees
North Carolina Telecommunications Industry Association

Dan is a special talent. He tailored his challenge to deliver top performance, even under pressure, to our industry and markets. Our sales people said that after hearing Dan's message, they're reenergized to deliver.

Ed Blackford, GM—Parts
McQuay International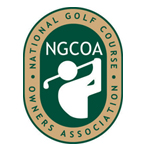 You made us laugh, gasp, and think—all at the same time.

Anne Lyndrup, Director of Meetings
National Golf Course Owners Association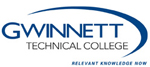 I have scouted talent for many events and you are one of the most talented, engaging speakers I have ever come across.

Rachel Mariano, Student Activities
Gwinnett Technical College

…Your ability to listen and customize your presentation to our company…was just icing on an already prepared cake of perfection!

Anja Rogers, Sr. Vice President
Senior Star Living

Not only was your performance totally entertaining, it was inspiring and absolutely on point—you nailed it!!!!

Scott Von Fischer, Managing Director
Prudential Financial

It was remarkable how Dan was able to show us how to improve out daily performance in the workplace. He had your attention from the moment he hit the stage. It was very entertaining and just as educational.

Attendee
Minnesota Telecom Alliance
Some of the Companies that have Trusted Dan as their
Opening Speaker or Keynote Presenter
AAA
Activant Solutions, Inc.
AIG
Advantica Restaurant Group, Inc.
Air Carriers Purchasing Conference
Air Movement and Control Association
AIMCO
Amerex, Inc.
America First Properties
American Family Insurance Company
American Payroll Association
American Longevity
Amgen
American Nursery Landscaping Association
Arizona Multihousing Association
Armed Forces Entertainment
Associated General Contractors
Association of Corporate Travel Executives
Association of Interim Housing Providers
Atlanta Apparel Mart
Atlanta Apartment Association
Atlanta Bridal Wear & Formal Association
Avalon Bay Apartment Communities
BB&T
Bank of America
Bank South
Baptist Health
Barnum Investments
Barrett Properties, Inc.
BellSouth
Blue Cross Blue Shield
Boehringer Mannheim Corp.
Brevard North Carolina Rotary Club
Bright Horizons
Builder's League of South Jersey
Brooklyn Financial Group
Busey Bank
CSUS Business Service Group
Cadillac
Cadmus Technology Solutions
Carlson Wagonlit Travel
Caterpillar
CC Dickson
Ceridian
Chase Bank
Citizens Bank
Continental Group
Corporate Association of Resort Exchangers
Customedia
Dekalb Office Environments
Deloitte
Delta Air Lines
Dallas/Ft. Worth Business Travel Association
Denny's
Dominium, Inc
Eastern Carolina Internal Medicine
Eastman Kodak Company
Eclipsys
Ecometry
Elan Corporation
EMS Technologies
Entelec
Environmental Protection Agency
Equifax
Ernst & Young
Essex Property Trust
Experian
Gables Residential Trust
Firestone
Fluid Power Distributors Association
Frito-Lay, Inc.
Forest City Enterprises
General Motors
Georgia Department of Human Resources
Georgia Egg Commission
Georgia Funeral Directors Association
Georgia Municipal Association
Georgia Pacific Corporation
Georgia Utility Contractors Association
Glatfelter Insurance Group
Glenborough Realty Trust
Government Technology Magazine
Great Harvest Bread Company
Great West Life
Health Connect Partners
Henderson-Webb, Inc.
Hibernia National Bank
Honeywell
Houston Apartment Association
Hub Group Distribution
Hyatt Hotels
IBM
Ingerman Properties
ITDG
Imerys
Ivan Allen Company
JD Byrider
Jr. Civitan International
Julian LeCraw and Company
Jumerirah Group
Johnson Controls
Kaiser Permanente
Kimberly Clark Corporation
Koch Industries, Inc.
Kraft Foods, Inc.
LHS Communications, Inc
La-Z-Boy Canada
Leggett & Platt, Inc.
Linc Network
Lincoln Property Company
Management Professionals in Health Care
Marriott Corporation
Mass Mutual
Medical Group Management Association
McDonald's
McQuay International
Media One
Medical Group Management Association
Merck, Inc.
Merry Land Properties
Metro Multi Family Housing Association
Midtown Alliance
Million Dollar Round Table
Miron Construction
Molnlycke Healthcare
Municipal Electric Authority of Georgia
National Apartment Association
National Association of Housing and Redevelopment Officials
National Association of Secondary Schools
National Association of Realtors
National Business Travel Association
National Car Renters Association
National Golf Course Owners Association
Nationwide Insurance
Navistar International
NCR
New Jersey Apartment Association
New Jersey Builders Association
Nextel
North Carolina Association of Health Plans
Northeast Florida Builders Association
Northwestern Mutual
Norwest Financial
Novartis
Novo Nordisk
Oakwood Worldwide
Oconee County Middle School
Openwork
Oracle
Ortho Dermatological
Ortho McNeil
Passport Health
Pella Corporation
Pfizer Corporation
Photo Marketing Associates
Piedmont Hospital
Post Properties, Inc.
Price Waterhouse Coopers
Proactive Healthcare Communications
ProAssurance
Prudential Financial
Prudential Capital Group
Quincy 's Family Steakhouse
QMI
REDKEN
Redstone Federal Credit Union
RTM Restaurant Group
Rheem Manufacturing Company
Richmond Homes
RiverBank
Roche
Rotary Youth Leadership Awards
Ruskin Air
Saint Frances Medical Center
Sales and Marketing Magic
Saudi Aramco
Self Storage Association
Senior Helpers
Senior Star
Serologicals Corporation
Shaw Industries
SITA
Solutia
Southeastern Affordable Housing Management Association
Southern Assisted Housing Management Association
Southern Motor Carriers
Staffing Resources, Inc.
Standard and Poor's
State Farm
Steamboat Springs Ski Resort
Steelcase, Inc.
Sun Microsystems
Sunbrand, Inc.
SunTrust
TEDx PSU
The Coca-Cola Company
The Merritt Group
The Paradies Shops
Petroleum Equipment Institute
The Piedmont School
The North Highland Consulting Firm
The William Lyon Property Management
Tony Roma's
Tower Management Company
Trammel Crow Residential Services
Travelport
TW Metals
United Federal Credit Union
University of Alabama
Village Green Management Company
Virginia Bankers Association
Wisconsin Association of Health Plans
WORLDSPAN
Yancey Brothers Company
Zurich Insurance
Interested in Hiring Dan?
Find out why Dan's a top-tier opening speaker and keynote presenter; contact Dan Thurmon directly at (770) 982-2664.